Wednesday, May 2, 2018 at 11:00 a.m.
Brook Hollow Golf Club, 8301 Harry Hines Boulevard, Dallas
The Connecting Point team is delighted to announce that Jason Garrett and his wife Brill will be the honored guests at our annual Ability to Give Luncheon on May 2, 2018.
Jason Garrett was named the eighth head coach in Dallas Cowboys history in January 2011. Garrett, who played for or worked alongside five of his predecessors, became the first former Dallas Cowboys player to become the team's head coach. In six and a half years as head coach, Garrett owns a 59-48 overall record, including playoffs.
Brill Garrett has dedicated her life to making a difference in the community and in the lives of students and children. As a member of many charitable boards, including the Barbara Bush Foundation for Literacy, Brill continually invests her time serving the people of Dallas. After graduating from Princeton University in 1988 with an A.B. with honors from the Woodrow Wilson School, Brill Garrett went on to Harvard Law School and earned her J.D. in 1992.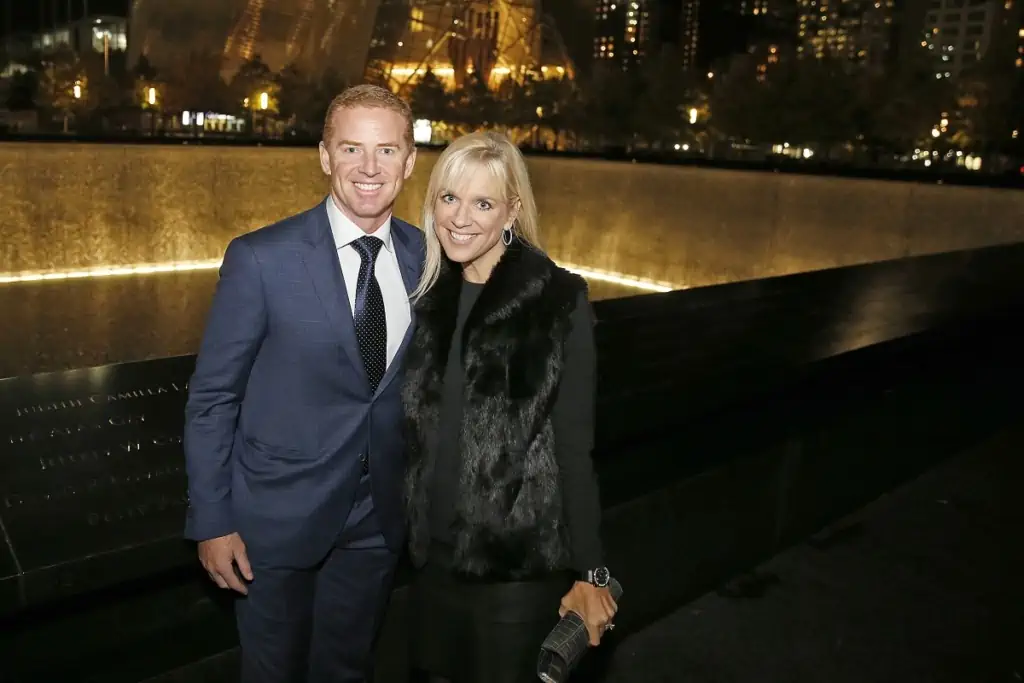 Jason and Brill Garrett at 9/11 Memorial and One World Observatory in New York City. Photo by James D. Smith/Dallas Cowboys
Together, Jason and Brill founded their charitable foundation, Jason Garrett Starfish Charities, in 1997 with the goal of enriching the lives of young people. The charity began as a one-day football camp and leadership forum for high school athletes, held each summer at Princeton University in conjunction with Play It Smart, a National Football Foundation program. In 2012 the Garretts and the Cowboys organization introduced a similar annual one day football camp — Dallas Cowboys U — at the team's home training complex. The camp offers life skills sessions along with the opportunity for the high school players to be coached by the Dallas Cowboys players.
As a supporter of Connecting Point of Park Cities, our impactful day program for adults with disabilities, we invite you to sponsor a table at our Ability to Give event. This year's luncheon will be held at Brook Hollow Golf Club on May 2, 2018. All proceeds directly benefit the Connecting Point of Park Cities program which not only provides an educational, nurturing, social daily program, but also encourages people of all ability levels to give back and make a difference in our community.
We hope you will be able to join us on May 2! Please see the table sponsorship options below and register your table today. If available, individual tickets will be sold after March 15. Please email us at [email protected] with any questions.
---
Tables are now sold out.
Thank you so much for supporting this event!