Great writeup on the Dallas Morning News about The Huckleberry Foundation Luncheon that benefitted CPPC! Check out the article here: http://yourparkcities.dallasnews.com/2015/11/24/the-huckleberry-foundation-raises-30000-for-families-with-special-needs-children/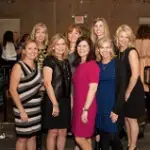 The Filter Building at White Rock Lake was filled with an outpouring of love on Thursday, October 22, as the Huckleberry Foundation held its inaugural luncheon. Founder Molly Russell, Connecting Point of Park Cities Program Executive Jamie Reynolds and Heidi R. Bruty, M.D., greeted guests and gave heart-warming speeches about the rewards and challenges of raising children with special needs.
Russell founded the Huckleberry Foundation when her oldest son was diagnosed at age four with high-functioning autism. She and her husband quickly realized the impact of a special needs diagnosis, particularly in the financial area. The high cost of quality care, education and services to help special needs children live a full and happy life is one that many families simply can't afford. The Huckleberry Foundation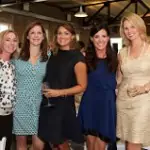 was formed out of a desire to help children with special needs obtain the care and services needed to ensure they live as full a life as possible
"From the launch of foundation, to our first annual luncheon, the outpouring of love and support from family and friends has been overwhelming," said Russell. "We're blessed to live in such an amazing community and our hope is that through the Huckleberry Foundation we can be a source of support for others who don't have access to the tools and care needed to raise a special needs child." The organization's first annual luncheon helped to raise approximately $30,000 for special needs families and its HUCK HELPS program. To learn more or to make a donation, please visit http://www.thehuckleberryfoundation.com/.